Who we are
International Maritime Risk Rating Agency (IMRRA) was founded in July 2013 in response to the request of oil majors to provide an independent impartial risk rating for the hydrocarbon shipping industry.
In 2015 IMRRA re-launched as an independent not-for-profit business with assets, intellectual property, and technology that were taken from the company's initial launch.
IMRRA's purpose is to support all areas of commerce responsible for controlling and evaluating risk on the world's hydrocarbon fleet. IMRRA is focused on increasing the interaction between oil companies, oil terminals, ports, tanker operators and related industry organizations with enhanced decision-making data.
IMRRA is now open access for all marine industry participants.
IMRRA's goal is to provide an additional tool for assessing maritime risks connected with transportation of hydrocarbons.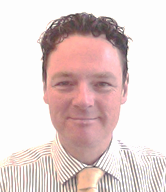 Head of Business Development Wayne Hurley
has 20 years of sales and marketing experience, including five years working at Lloyd's List Intelligence, marketing and promoting on-line shipping data and information. Whilst working for Lloyd's List Intelligence Wayne developed an in-depth and unique knowledge of the global shipping sector. During his career Wayne has also worked for manufacturing companies, trade associations, and has delivered thought leadership events for the Financial Times. Wayne brings a diverse range of commercial skills to his role as Head of Business Development to the International Maritime Risk Rating Agency.
Our Analytics team makes extensive use of data, statistical and quantitative analysis and rules-based methods to bring insights in the risk assessment and risk management.