IMRRA researches threats and vulnerabilities to safer vessel management.
Undertaking Risk Mitigation, Risk Management and KPI Safety Measurement for its customers.
Your three-stage vessel safety risk rating identification process.
1. Stage One
Quickly look-up the vessel and the corresponding traffic-light safety rating, Red, Amber or Green risk warning.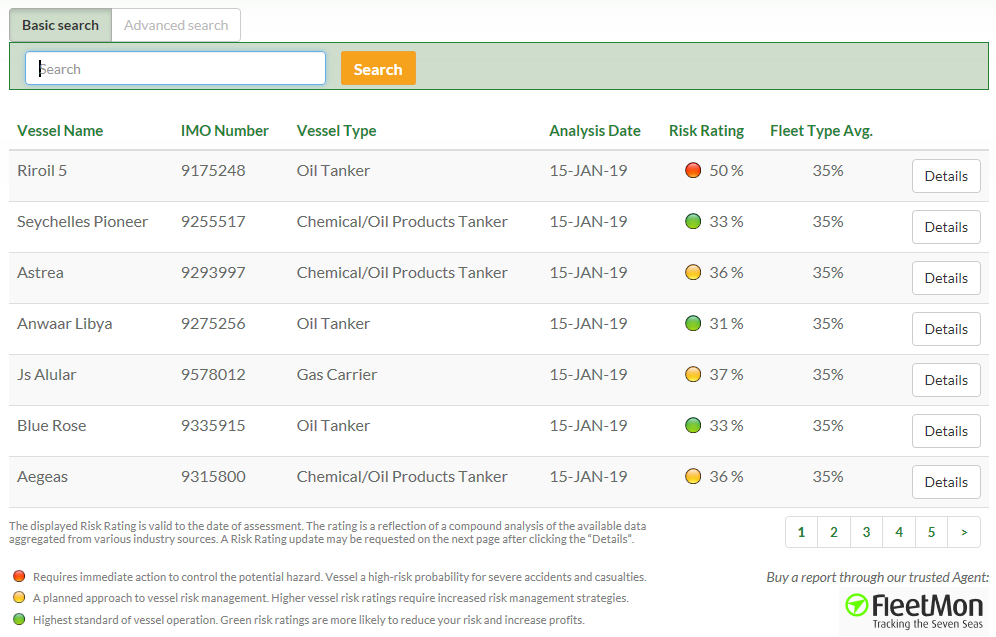 Or use IMRRA's Advanced Search Information to find the vessel you need.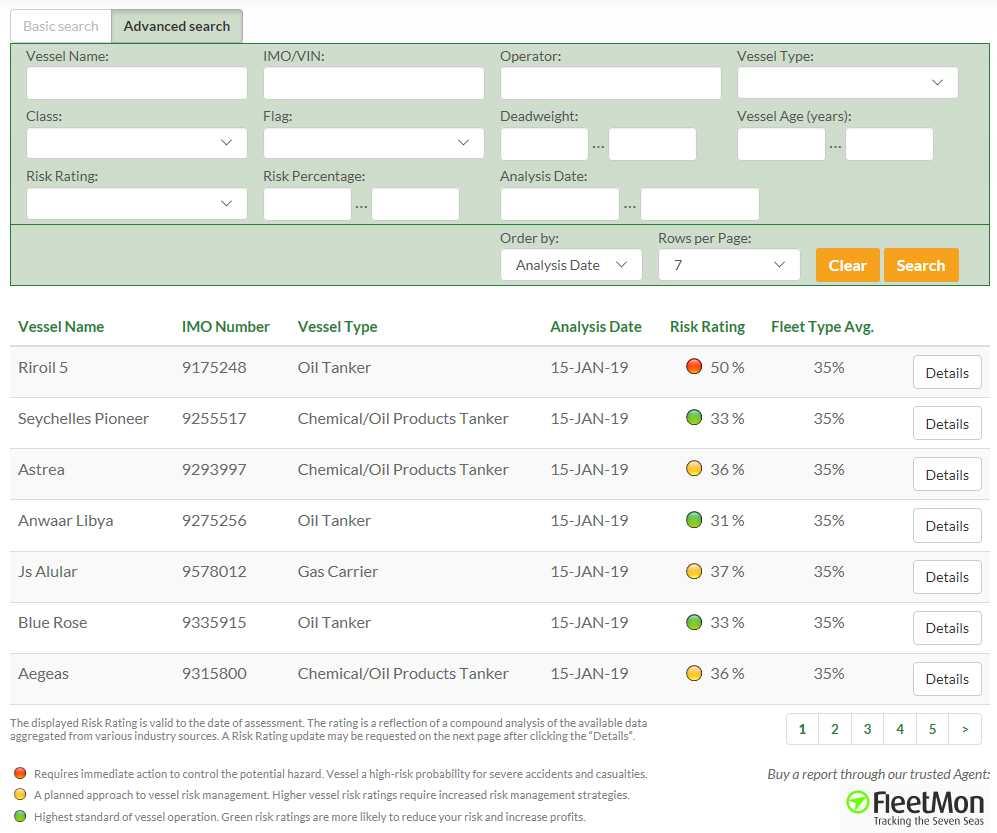 2. Stage Two
Examine the vessel's risk rating percentage against the Fleet Type Average to view the vessel's safety risk profile and the risk to your business.
Vessel Traffic Light Risk Ratings explained:
Red vessel risk ratings
Immediate action to control the vessel hazard. High risk for severe incidents/casualties
What causes Red vessel risk ratings?
Major recent casualty or incident, long term poor vessel safety and maintenance histories contribute towards red warnings.
Amber vessel risk rating
A planned approach to vessel risk management, apply temporary risk management as required.
What causes Amber risk ratings?
Due to change of risk factors including: Technical Operator Casualty & Incidents History, Classification Society (Change of Class), Technical Manager Fleet Performance, Vessel Particulars, and/or Dynamic risk factors, inspection results, vessel casualties and detentions, Technical manager risk profile.
Green vessel risk ratings
A high standard of vessel operation, Green risk ratings are more likely to increase your profits.
Why green vessels have less risk
Example data includes: All trading certificates are in date, no legislation infringements in place, crew matrix requirements met, Operator risk profile and casualty history is acceptable, ship survey, terminal safety inspections, detentions.
3. Stage Three
If a vessel has not been risk rated in the past 6-months, it can significantly increase your commercial risk.
Now it's time to purchase online via PayPal your new vessel safety risk rating report!
For only €290 you can make commercial decisions on the very latest information available.
New reports are emailed to you within 8-business hours.